Chromosomica (Eternal Quest Breaker Series #2) by T.M. Caruana

Publisher: KDP
Publication Date: First Edition May 2017
Genre:   Romantic Quest Fantasy
 Amazon  http://bit.ly/38fuSpA   
Goodreads https://bit.ly/3mtfA5j

Despite the magical influences in her life, Lucy considers herself a normal girl. Her secluded childhood has left her hungry for adventure, which one day brings her into a new life and more than she ever bargained for. When the Honorary Knight Order becomes aware of Lucy's existence, fear arises from ancient prophecies, and an enormous responsibility is placed on Lucy's shoulders.

Secrets amongst the royal bloodlines are still the cause of distrust, where everyone has their own agendas. Her new magical abilities prompt Lucy into trusting in messages from an unknown source. These messages leave her unsure as to whether she will regret her actions.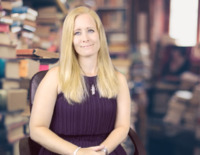 About the author: Living in Gibraltar, having earned an MBA, and being a member of the ACCA, T. M. Caruana is an author who likes doing too much rather than too little. Apart from consuming too much coffee and chocolates she also enjoys writing complex stories with a vivid imagination, manifesting in new worlds and versatile characters. Having always been a free spirit at heart, her dream had always been to write fantasy novels in which to escape to. Your life is your dream -if you can dream it, you can live it-.