Symmetry (Eternal Quest Breaker Series #1) by T.M. Caruana
Publisher: KDP
Publication Date: First Edition February 2014
Genre:  Romantic Quest Fantasy
Amazon  http://bit.ly/3qZx3pz   
Goodreads http://bit.ly/2WifYZN
Susy finds herself in isolation with no recollection of her past. Her only friend leaves unexpectedly after handing her a mysterious key-like pendant. To use for what?
When trying to escape her captivity, she is snapped up by a man whose grip is too soft to be that of a kidnapper and too firm to be that of a stranger, but when Susy lays her eyes on him her heart is instantly trapped!
This man speaks of an Honorary Knight Order, a map, and seven stones with magical powers that open portals.
Susy's view of the world will never be the same again!
Love and secrets delay their quest and concerns grow that the balance of life will not be re-established in time as the evil of the two magical schemers gets closer to his goal.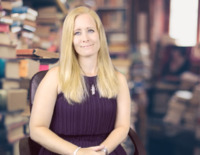 About the Author:
  Living in Gibraltar, having earned an MBA and being a member of the ACCA, T. M. Caruana is an author who likes doing too much rather than too little. Apart from consuming too much coffee and chocolates she also enjoys writing complex stories with a vivid imagination, manifesting in new worlds and versatile characters. Having always been a free spirit at heart, her dream had always been to write fantasy novels in which to escape to. Your life is your dream -if you can dream it, you can live it-.